Your child's education begins in infancy as they begin to discover the world around them. Our staff of trained professionals help your child explore the world around them and engage with other infants and their caregivers every day.
Growth and learning in toddler years is promoted through each child's curiosity. Our toddler programs are designed to encourage your toddler's zest for wonder and inquisitiveness.
Our team works daily with your child to achieve developmental milestones and educational goals. Our play based approach to learning allows preschool children to learn through both group and self-directed activities.
Your child will work toward becoming independent, as they learn to communicate and build positive relationships through engaging activites and social interactions.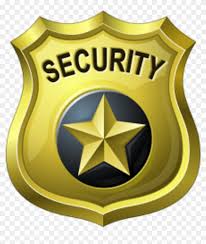 Child And Center Safety
The safety, well being and comfort of your child is our main priority. At St. Joseph Child Care Center, we believe children thrive in a safe and secure environment. Our staff is trained to ensure your child is safe, nurtured and educated.

St. Joseph Child Care Center is equipped with safety badges for SJMO parents, staff and administration.  The front doors are equipped with a camera that is monitored by the SJMO Security team. In addition, the child care center is patrolled by SJMO security along with the rest of the campus. Children are signed in and out electronically by their parents using the Procare App, which also provides constant communication between parents and staff.

Beyond the secure environment is our core philosophy of nurturing your child as they develop their primary abilities. From cognitive and physical development to emotional and communicative skills, we give your child a safe place to flourish as they grow from year to year.
161 Bassett St., Pontiac, MI 48341
Phone:
(248) 858-6667
Hours:
Monday: 6:30am - 6:00pm
Tuesday: 6:30am - 6:00pm
Wednesday: 6:30am - 6:00pm
Thursday: 6:30am - 6:00pm
Friday: 6:30am - 6:00pm
Saturday: Closed
Sunday: Closed
Get Directions